Milling
Precision machining being our core expertise, we specialize in milling for all your small to medium parts according to your plans. Equipped with large-scale CNC milling machines ranging from 3 to 5 axes, and over 30 years of experience, we ensure the high precision. We are the ideal partner for your needs, whether it's plates, blocks, or other milled parts.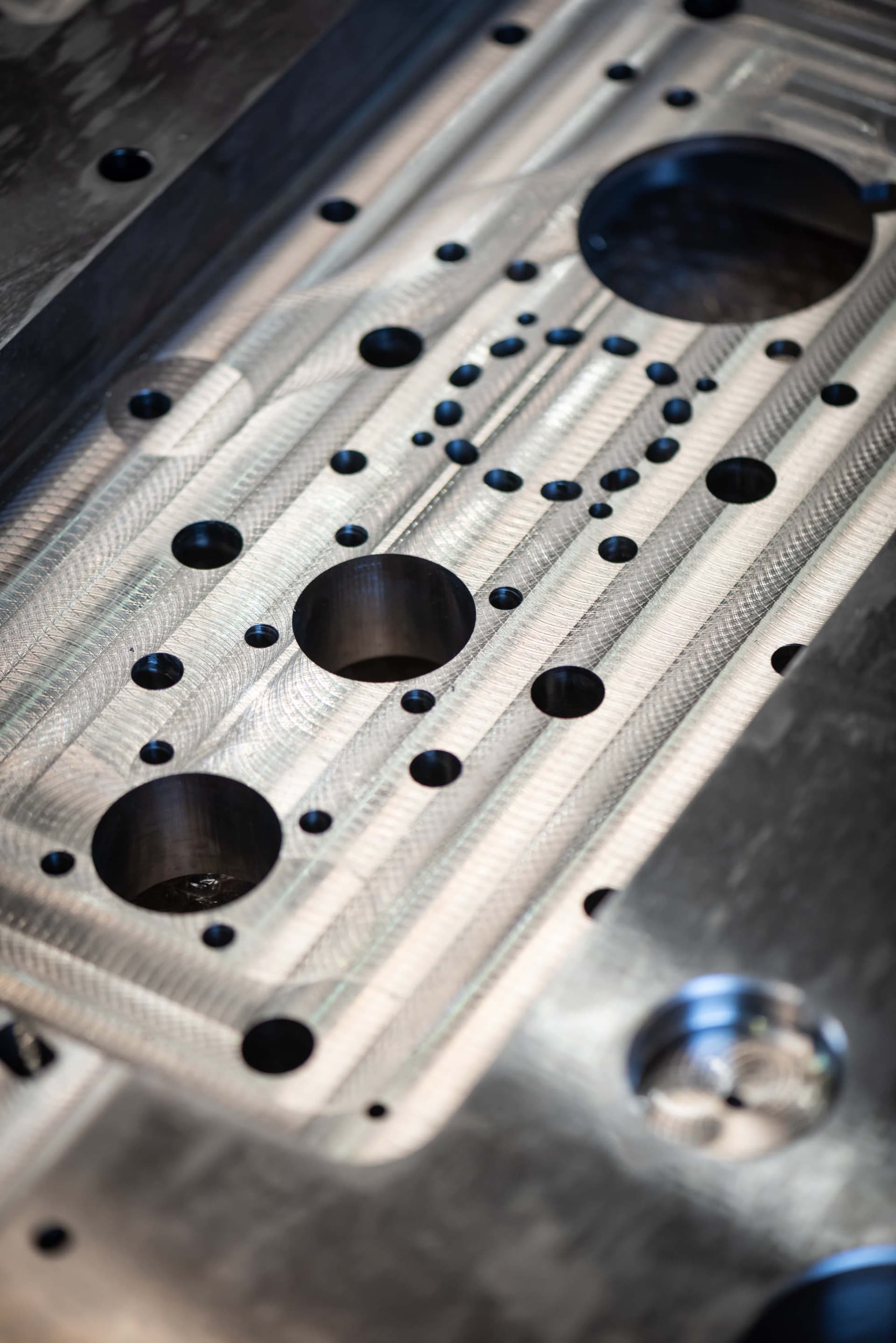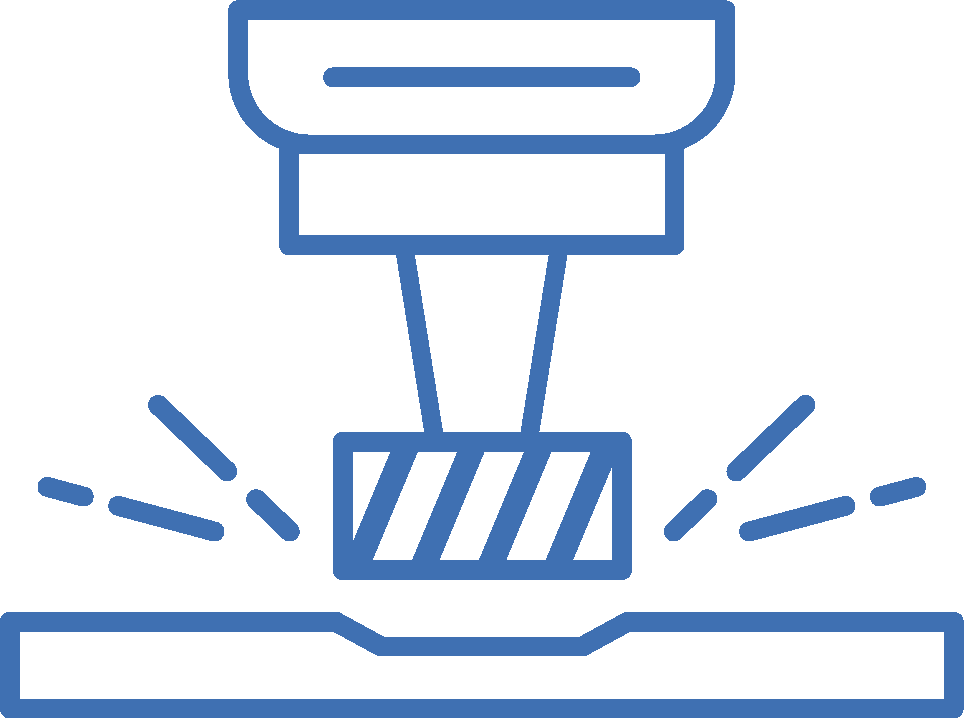 Large-Scale Precision Milling
Large-scale precision milling allows machining of plates, blocks, or other parts, up to dimensions of 5000x 3700X 2100. This method enables the creation of large and complex parts while maintaining very precise geometric specifications. With our numerous large-scale milling machines and machining centers, combined with our expertise, we guarantee top-quality and precision across a wide variety of materials. We conduct periodic laser checks on all our machines.
This technique is particularly used for:
Creating plates and die set structures.
Crafting geometrically complex parts with demanding tolerances.
Producing press tooling components.
Achieving precise surface finish.
We carry out various medium to small-scale projects in our Issenheim workshop. For more information, please contact our sales team.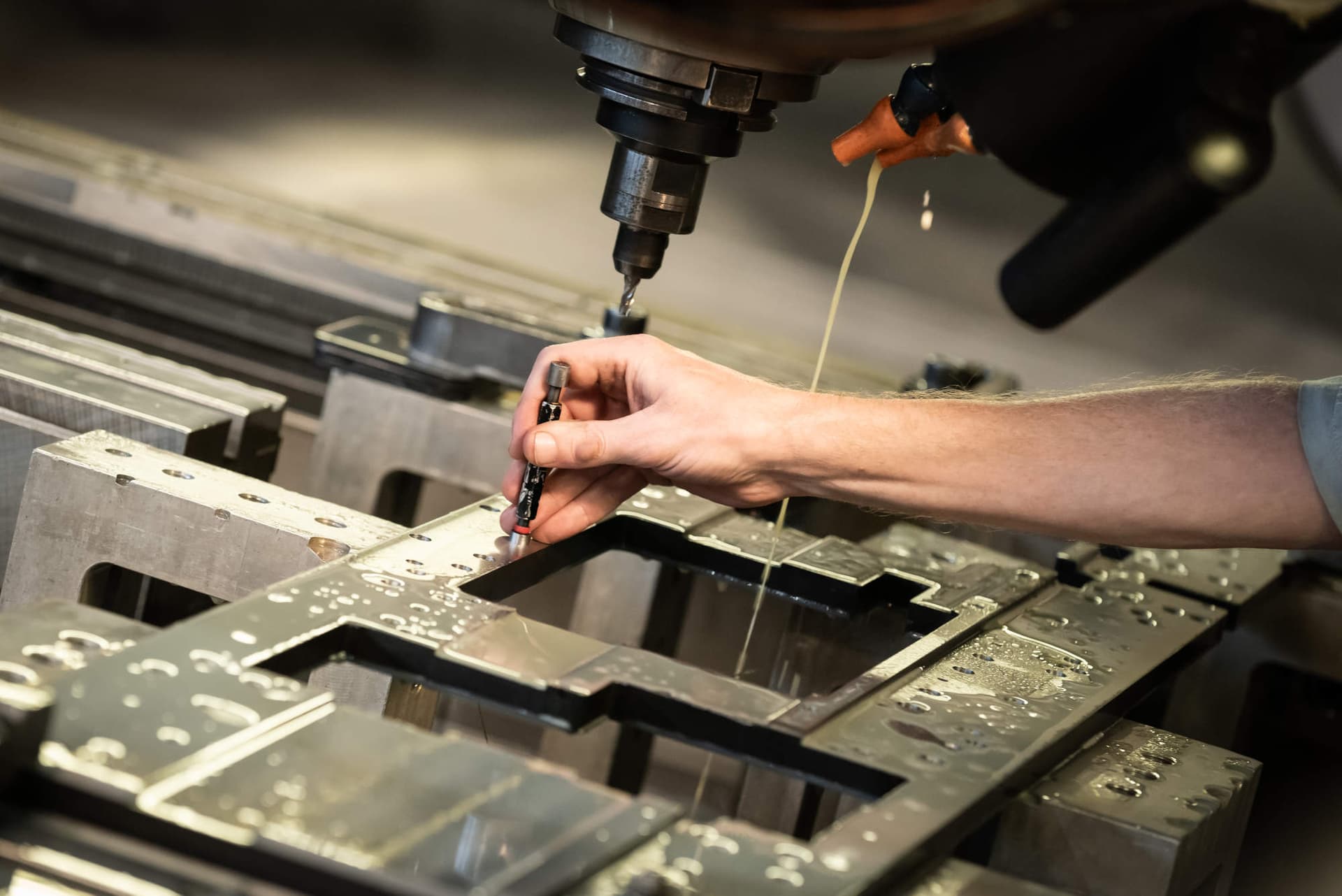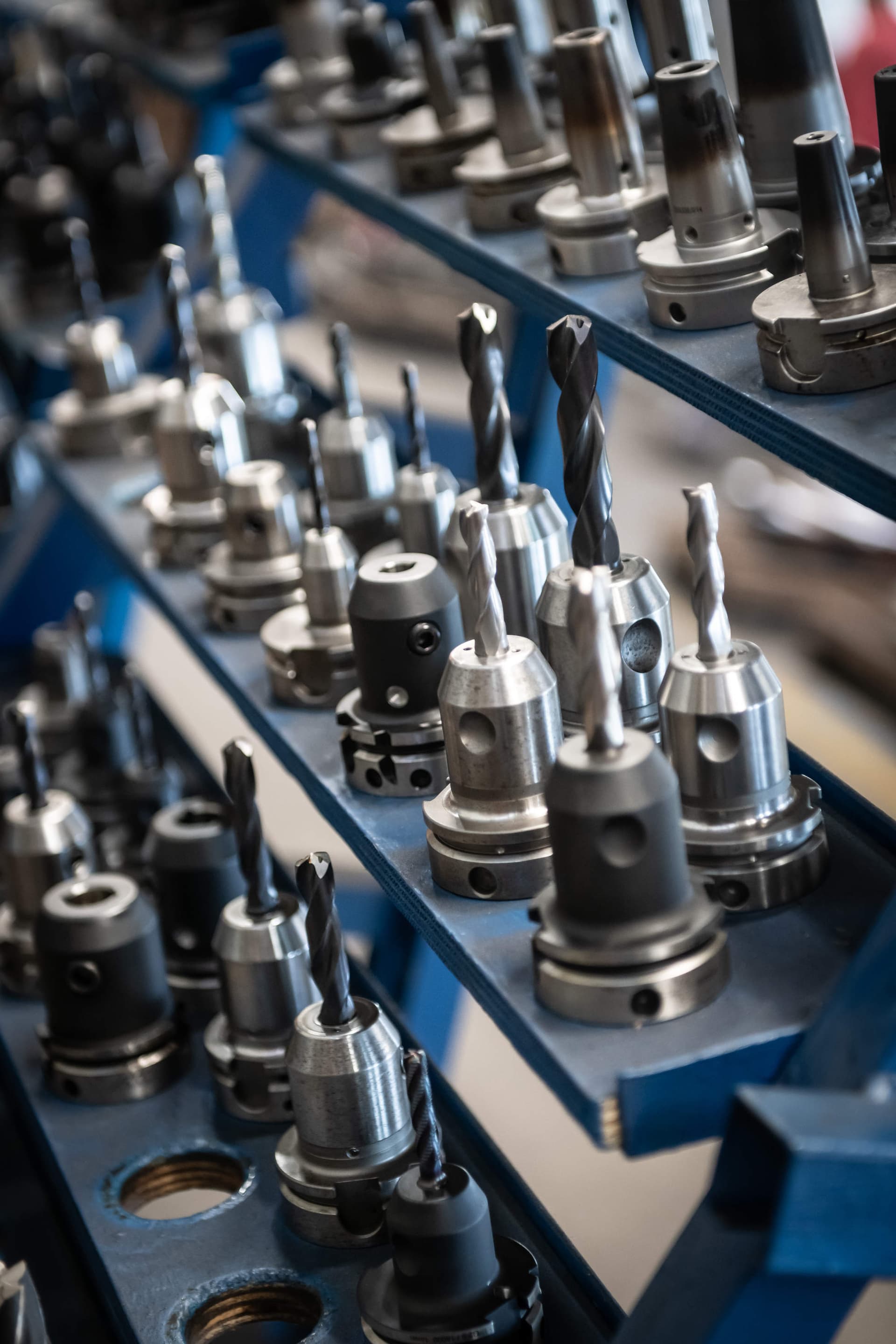 High-Speed Machining (HSM)
Thanks to our High-Speed Machining (HSM) centers, we can produce parts with dimensions of up to 3600 x 920 x 820 mm. HSM is a machining technique that makes use of higher cutting speeds than traditionally. This enhances productivity and preserves material integrity by reducing heat generated during machining thanks to efficient chip removal.
Custom Milling
Customization is our specialty. Our qualified team creates parts according to your needs and specifications, following this process:
Our sales team receives your project along with your plan via email.
Our technical team assesses feasibility, provides advice, and prepares the cost estimate based on your needs.
We send you the offer and remain available to address any questions or changes to the project.
Once the offer is approved, we internally create all the machine programs for producing your pieces.
We then precisely machine the parts, paying attention to the finest details and selecting the appropriate milling tools for your project.
Your pieces are packaged on custom pallets and delivered to you.
This proven process ensures adherence to deadlines, high-quality results, and high customer satisfaction. Additionally, we remain attentive throughout the project and its post-project phase.
Short Lead Times
With specialized and responsive teams, we guarantee quick processing from order entry to shipment while ensuring impeccable results. This allows us to maintain dimensional accuracy and offer flexible solutions for urgent projects.
Contact us to discuss your project requirements, and we'll ensure they are met within your deadlines.
What Is Precision Milling?
Precision milling is an advanced machining method aimed at creating parts with exceptional dimensional accuracy and superior surface quality. Using state-of-the-art CNC machines and specially designed tools, this technique ensures tight tolerances and complex contours. The aerospace, automotive, and medical manufacturing industries rely on precise milling to produce important parts. With a focus on consistency and quality, precision milling provides reliable solutions for various applications where precision and quality are paramount.
Applications of Milling
Milling, as a versatile and precise machining technique, finds applications across various industries. In press tooling, it plays a crucial role by providing high-quality and precise components essential for forming, cutting, and punching operations. Here are some of milling's main applications in press tooling:
Manufacturing dies and punches

: dies and punches are fundamental elements of press tooling. Milling enables the creation of these components with precise contours, tight tolerances, and neat surface finishes, ensuring accurate cutting and forming operations.

Demanding Tolerances

: Components in press tooling often require extremely precise dimensional tolerances to ensure consistent and reliable operations. Milling allows for the achievement of these strict tolerances.

Machining column blocks and plates

: Machined column blocks and other components are important and necessary for press tooling. Milling is used to create these precise parts and ensure their smooth working.

Creating complex contours

: Milling allows for the creation of complex contours and sophisticated geometric shapes, catering to specific design requirements and ensuring optimal functionality.

High-quality surface finish

: Impeccable surface finish is essential to prevent unwanted marks on formed parts. Milling guarantees a smooth and uniform surface finish, enhancing the quality of forming.

Customization

: Milling enables precise customization of press tooling components to meet each application's specific needs.