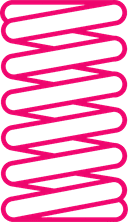 Springs
AMDL offers a wide variety of wire, elastomeric and gas springs. Springs play a crucial role in press tooling by ensuring proper sheet metal retention during the punches' downstroke phase. Our springs are available in several load categories, kept in stock for constant availability to meet all your needs.
Our Configurator
The AMDL standard elements configurator allows you to define your product and request a price online
It encompasses all our products, guide elements, springs, die sets, punches and dies, as well as accessories! Quick and simple, in just a few steps, the configurator helps you save time with your cost inquiries.
Our sales team is available 5 days a week to address your questions and requests within 24 hours.
Our configurator is currently in development. It will be available soon!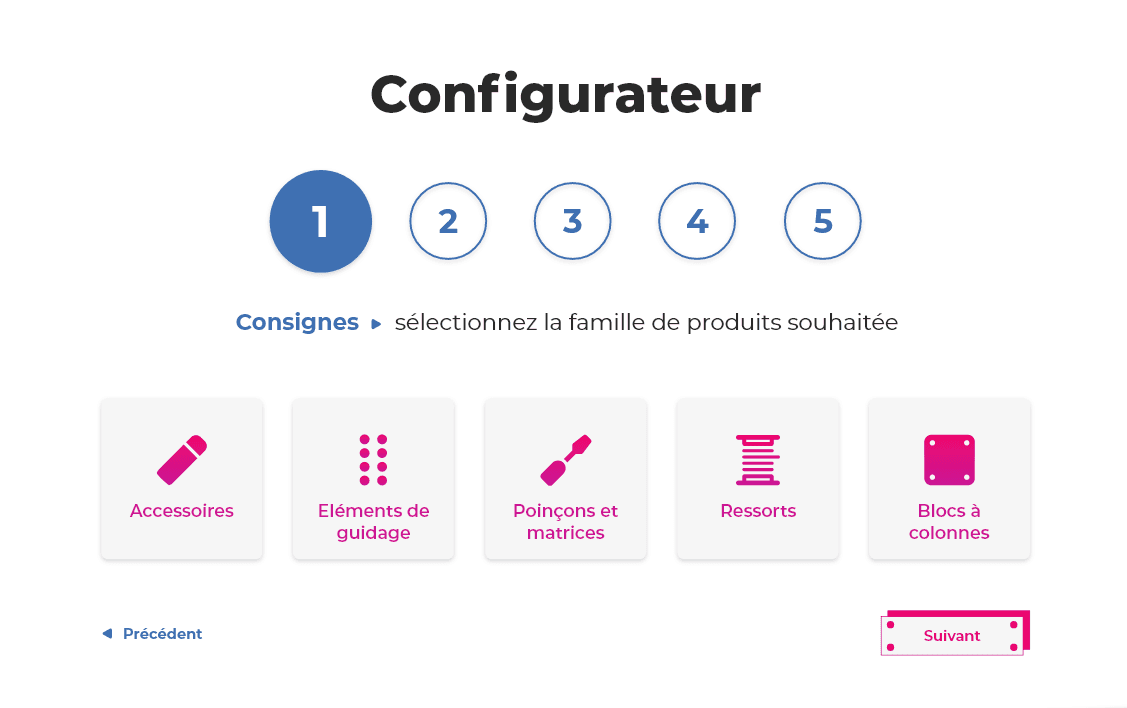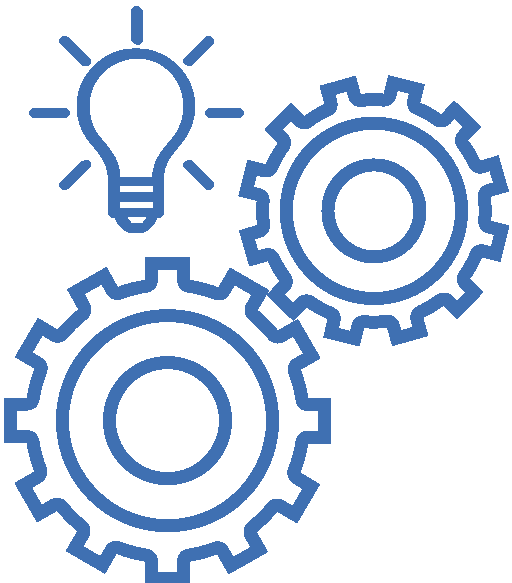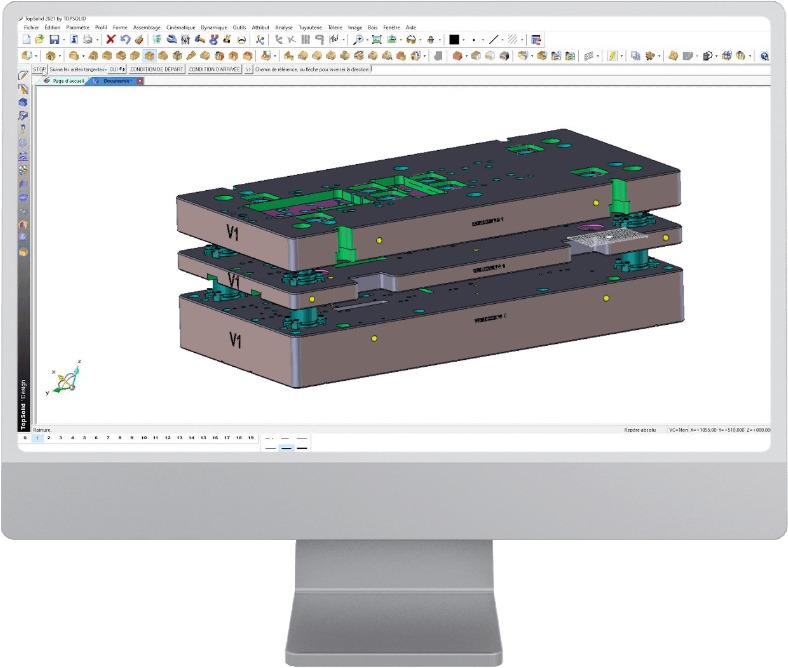 CAD
Access freely and download the CAD and 3D models of our various standard element lines on the Partcommunity platform.
To process your requests, we handle your plans in the following CAD formats:
TOPSOLID Design (Missler)File reading interface: CATIA V5, IGES (2D and Spatial), STEP, PARASOLID
ESPRIT CAM ProgrammingFile reading interface: CATIA V5, IGES (2D and Spatial), STEP, PARASOLID, SOLIDEDGE, SOLIDWORKS, VDA, ACIS, INVENTOR, STL, DXF, DWG
MDL's Extensive Spring Range
We have three different types of springs available in our catalogue:
Wire Springs
Compression wire springs are available in rectangular and round wires. They come in four load classes, each represented by a different colour. These springs are manufactured by drawing, increasing their strength by reducing stresses during production compared to springs made by rolling.
Elastomeric Springs
Elastomeric springs are available in stock with three different hardness levels: 70, 80, and 90 Shore. Hardness levels of 70 and 90 Shore are pre-cut, while 80 Shore springs are sold as either hollow or solid jets.
Gas Springs
We sell all of our partner "Azol Gas" gas springs. This provides you access to a wide range of gas springs of various types and for all load requirements.
Choosing the Right Spring
Selecting the appropriate spring depends on various criteria. Here are the advantages of each type:
Wire springs are suitable for applications requiring large strokes due to the numerous standard lengths available and four load classes. They can also be used in limited space, facilitating certain uses.
Elastomeric springs have the advantage of not causing tool breakage if they fail. They offer higher force for the same space requirements.
Gas springs have the significant advantage of providing force from the start of compression, with the force remaining constant or nearly constant throughout its
Therefore, based on the need, stroke, and desired force, you can determine the type of springs required as well as their dimensions.
Available in Stock
All our springs available in our standard catalogue are kept in stock and delivered within 48 hours. This includes over 1250 references stocked in our warehouse in Issenheim. To submit your price request, simply send us the reference and desired quantity by email, and we will process your requests within 2 hours.
Load Classes
To meet all requirements, our springs come in different load classes.
For wire springs, load classes are defined by their colour:
Green for light loads
Blue for medium loads
Red for heavy loads
Yellow for extra-heavy loads
For elastomeric springs, load classes correspond to the material hardness:
70 Shore A max compression = 40% of Lo
80 Shore A max compression = 35% of Lo
90 Shore A max compression = 30% of Lo
Gas springs have a defined force based on the model.