Grinding
To ensure perfect flatness and cylindricity, we carry out the grinding of your plates, punches, and small to medium-sized batch parts. Equipped with Blanchard, tangential, and cylindrical grinders, we cover a wide spectrum of grinding capabilities, preparing materials for subsequent precision machining.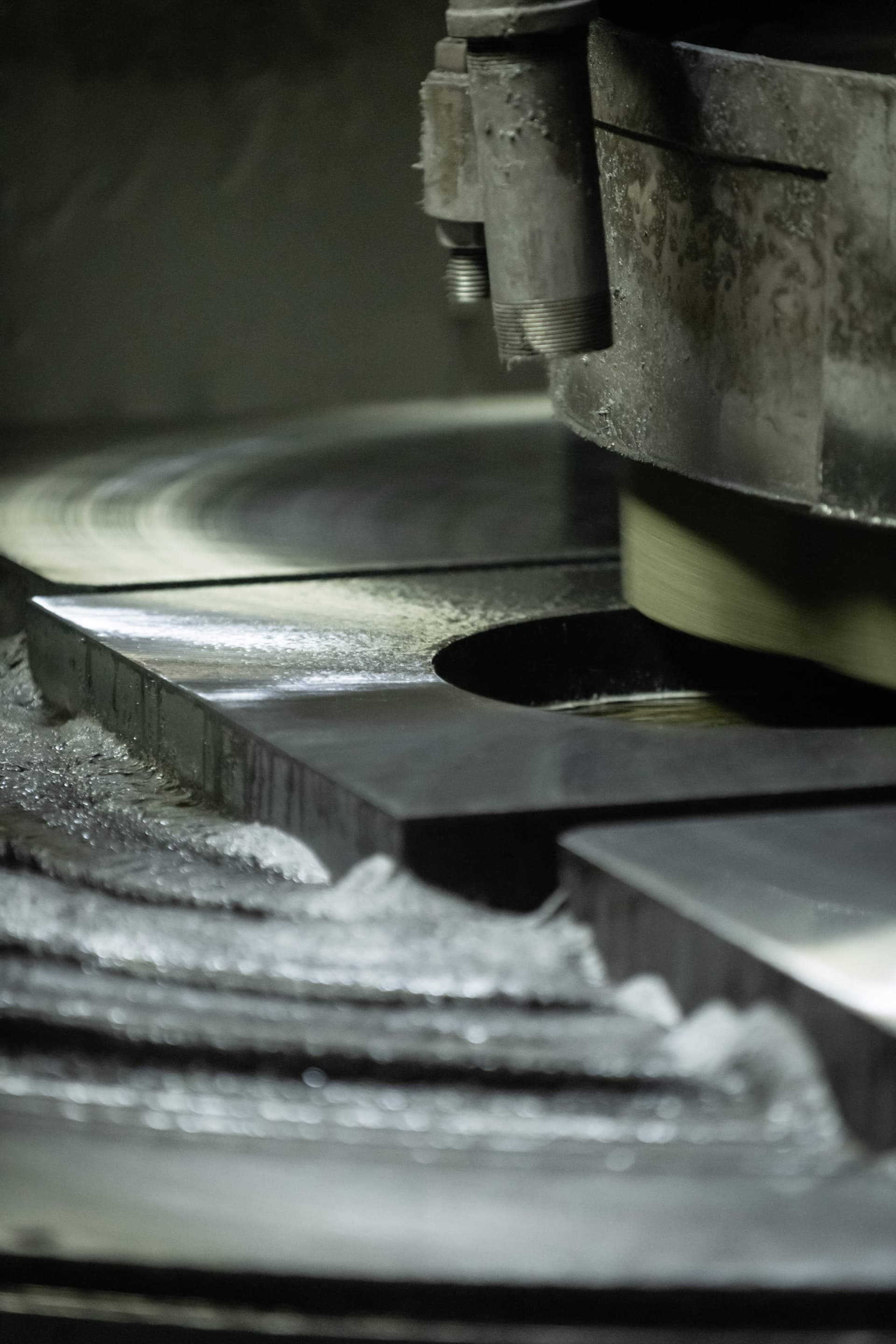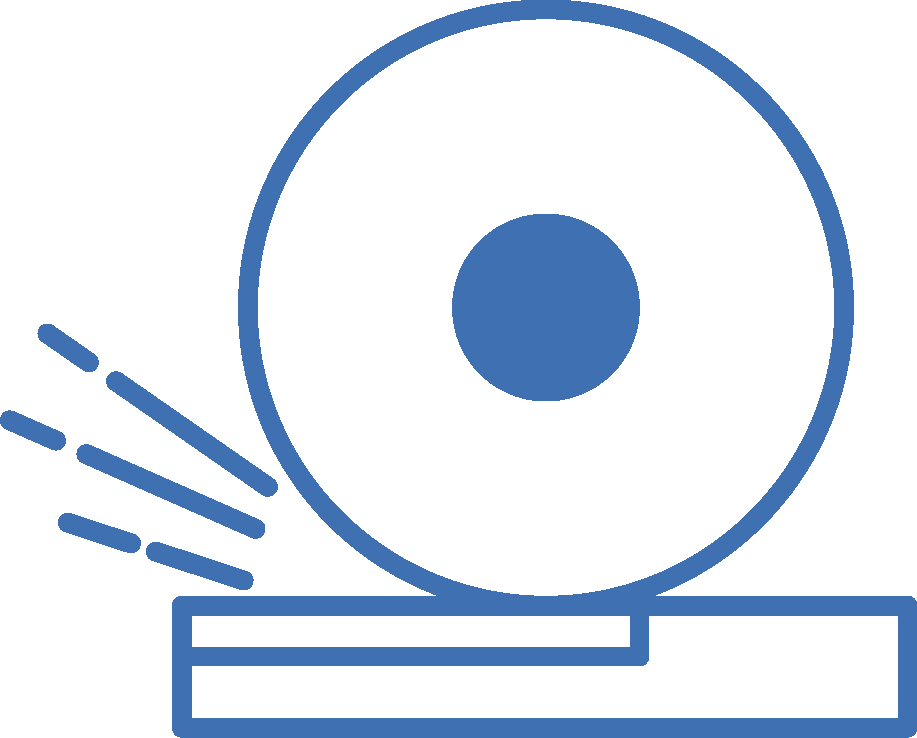 Blanchard
Diameter 2000mm
Diagonal 2200mm
Height 1000mm
Tangential
X-Axis 3000mm
Gap between columns 1150mm
Height 1200mm
Cylindrical
Diameter 150mm
Length 600mm
Cylindrical Grinding
Cylindrical grinding, as the name suggests, produces perfectly cylindrical surfaces. The piece to be ground is rotated on its axis, secured by a chuck or centres. Then, an abrasive wheel is applied, either from the inside or outside, ensuring high precision (+/- 0.001mm).
Cylindrical grinding is particularly used for:
Manufacturing guiding elements.
Producing punches and dies.
Creating shaft and axle parts.
Machining engine components and automotive parts.
Producing hydraulic and pneumatic cylinders.
Manufacturing highly precise medical equipment components
Cylindrical grinding is essential, allowing us to meet the highest precision and quality requirements.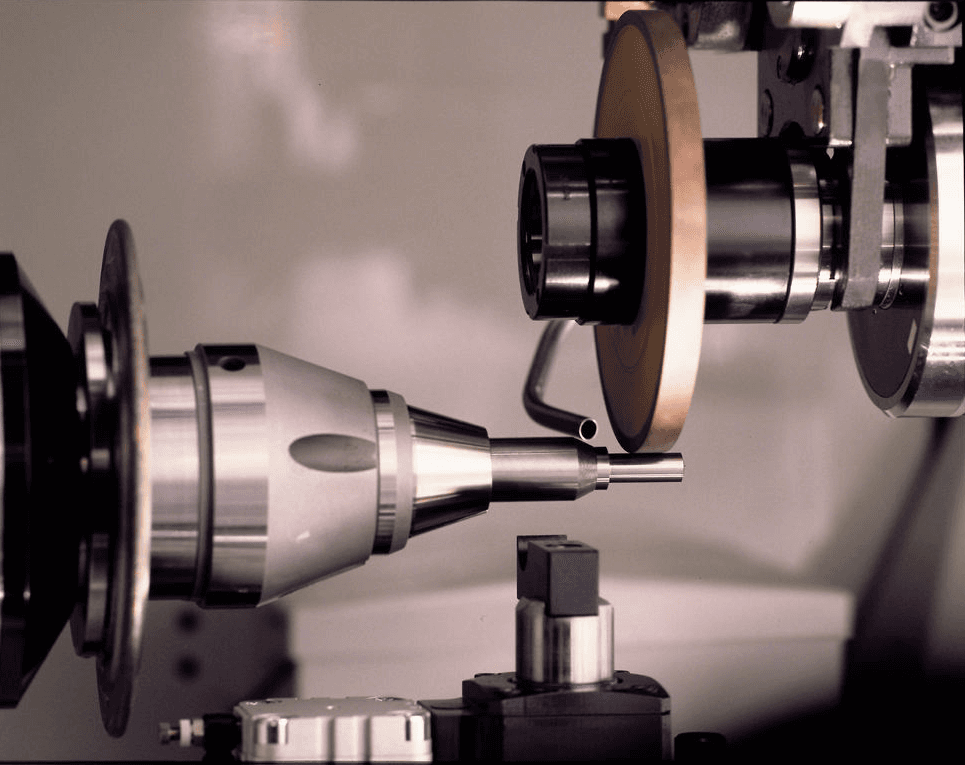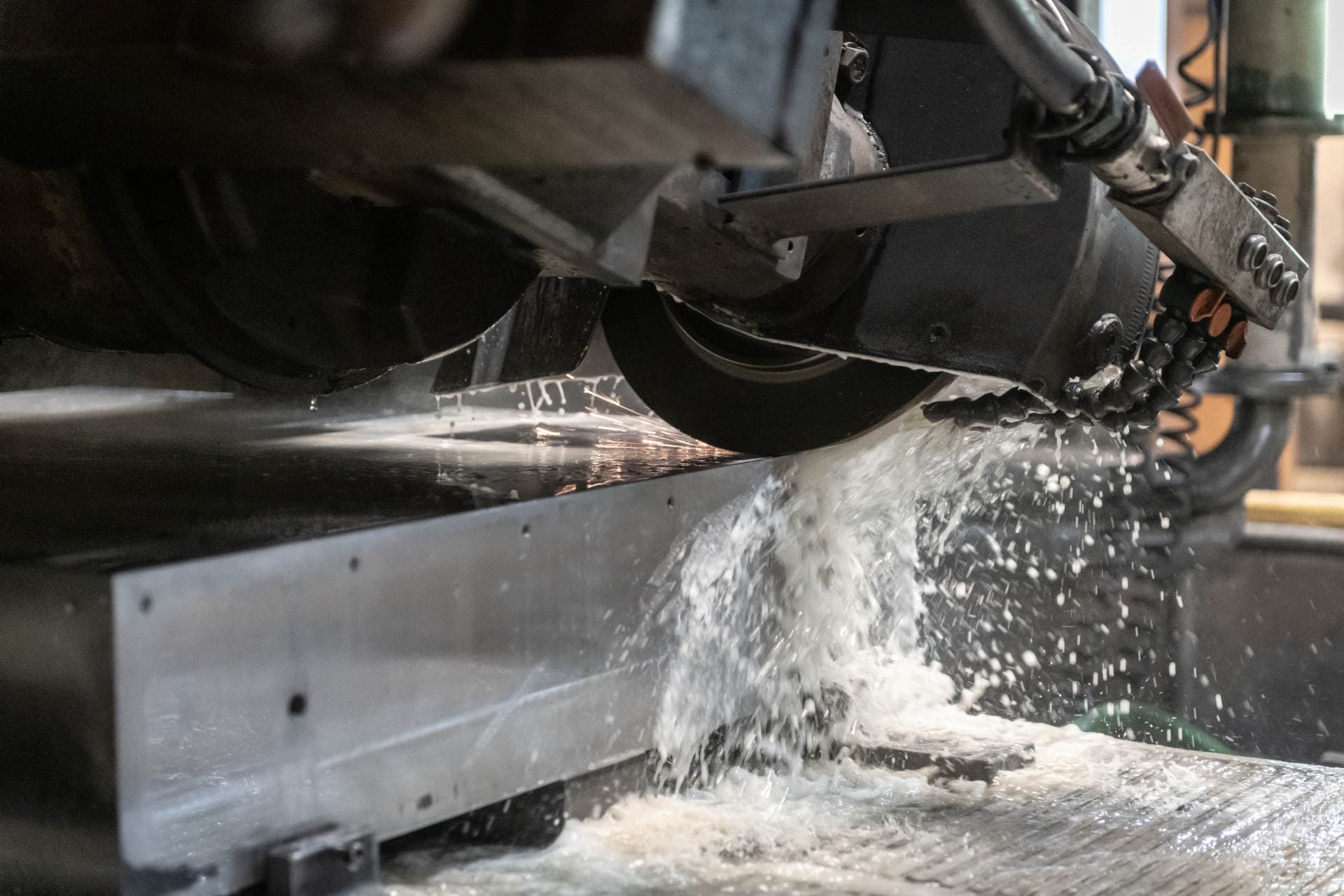 Surface Grinding
Blanchard grinding, also known as circular or rotary grinding, is a type of surface grinding that delivers large flat surfaces with exceptional precision (Thickness at +/- 0.03mm/m, parallelism 0.04/1000mm, and flatness 0.04/1000mm depending on thickness, with Ra 3.2). A vertically rotating abrasive wheel grinds the workpiece in a rotary motion.
Blanchard grinding is often used for:
Grinding plates and metal panels.
Flattening surfaces for dies and molds.
Finishing large castings' surfaces.
Preparing surfaces for welding and assembly.
Grinding surfaces of industrial components.
Our technicians, with decades of experience in Blanchard surface grinding, can grind your plates and parts to your exact specifications, ensuring precision, reliability, and speed.
Ground Materials
Materials commonly subjected to grinding include:
Steels: Various compositions of steel, including stainless steel, carbon steel, and alloy steels, are frequently ground to obtain high-quality surfaces.
Alloys: Alloys such as aluminum, copper, brass, and bronze can be ground for various applications.
Ferrous Metals: Besides steels, other ferrous metals like gray cast iron and ductile iron are also ground for industrial components.
Ceramics: Technical ceramics such as aluminum oxide and silicon nitride can be ground for projects that require high-temperature and chemical resistances.
Tolerances
Grinding can achieve very tight tolerances, depending on the method:
Blanchard Grinding : Thickness at +/- 0.5mm, parallelism 0.06/1000mm, and flatness 0.04/1000mm.
Tangential Grinding : Flatness up to 0.02/1000mm and parallelism up to 0.03/1000mm.
Cylindrical Grinding : Tolerance at +/- 0.001mm.
Mechanical grinding is a precision machining process used to obtain smooth and dimensionally precise surfaces on metal or non-metal parts by removing small amounts of material using a rotating abrasive wheel.
Benefits of Grinding
Mechanical grinding offers advantages such as high dimensional precision, exceptional surface quality, material versatility, the ability to achieve complex shapes, and the reduction of thermal distortions.