Die sets
AMDL has been the leading French die sets manufacturer for nearly 40 years and is a standard in Europe. Our standard and custom die sets, produced at our production site in Issenheim, Alsace, France, are equipped with guiding elements from our MDL brand. The die set plays a major role in a press by allowing precise alignment of components (dies, punches, etc.), improving stability and rigidity during cutting, punching, or forming operations. It enables adaptability of the press tooling through the interchangeability of sets.
Our Configurator
The AMDL standard elements configurator allows you to define your product and request a price online
It encompasses all our products, guide elements, springs, die sets, punches and dies, as well as accessories! Quick and simple, in just a few steps, the configurator helps you save time with your cost inquiries.
Our sales team is available 5 days a week to address your questions and requests within 24 hours.
Our configurator is currently in development. It will be available soon!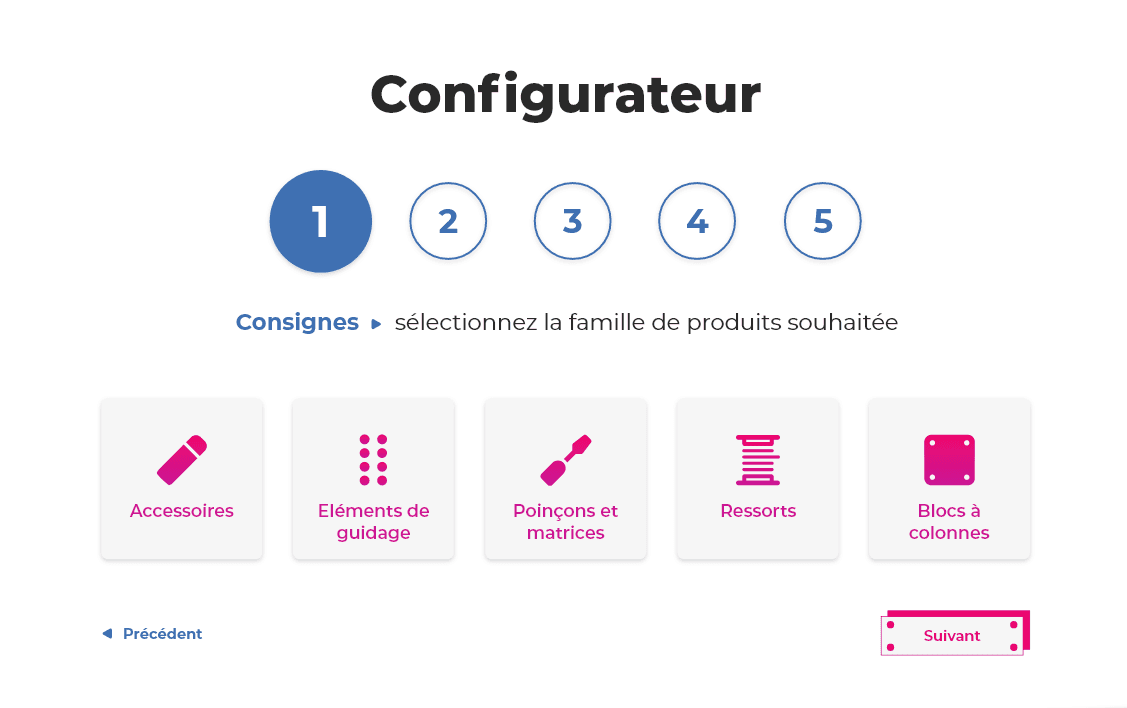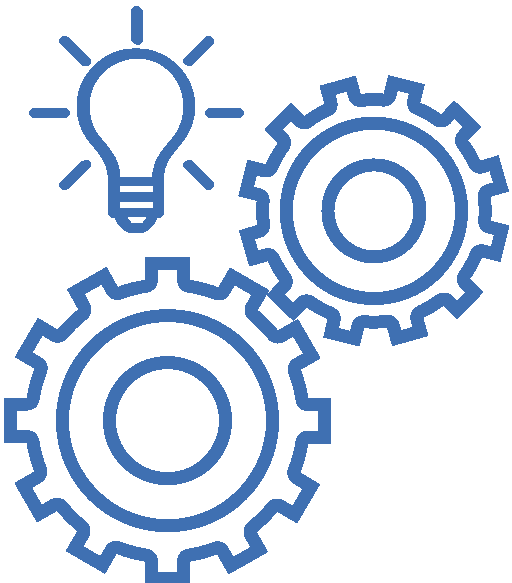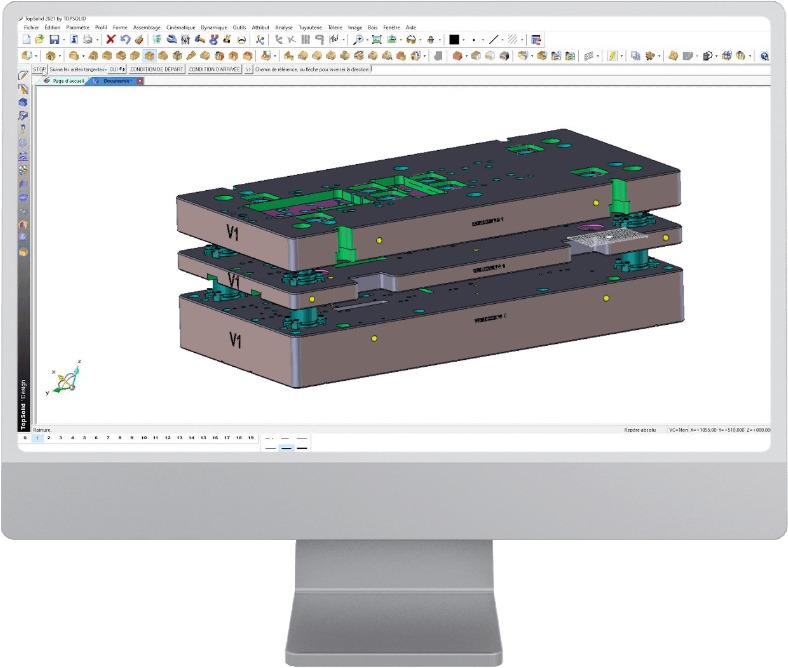 CAD
Access freely and download the CAD and 3D models of our various standard element lines on the Partcommunity platform.
To process your requests, we handle your plans in the following CAD formats:
TOPSOLID Design (Missler)File reading interface: CATIA V5, IGES (2D and Spatial), STEP, PARASOLID
ESPRIT CAM ProgrammingFile reading interface: CATIA V5, IGES (2D and Spatial), STEP, PARASOLID, SOLIDEDGE, SOLIDWORKS, VDA, ACIS, INVENTOR, STL, DXF, DWG
How to choose your die set?
The choice of die set is crucial for the proper functioning of your cutting tool or press tooling. We offer a wide range of standard die sets covering a variety of needs. To guide you in your choice, here are the elements to consider when selecting your die sets:
Define the die set's working surface. This surface will determine the die set's dimensions (length, width) based on the arrangement of the guides (2 or 4 pillars, plain or ball guides)
For a progressive die, define the strip movement direction for flange positioning
Define the need for intermediate plates (also called a hold-down or stripper)
Specify the desired plate thicknesses based on forces, elements embedding, as well as the TDC (Top Dead Center) and working height
Define the guides based on the press strokes and TDC
Determine the need for additional machining. This could include handling holes, squareness indicators, etc
If you cannot find what you need in our standard range, we also manufacture custom die sets according to your drawings. Feel free to send us your request.
A wide range of guiding elements for your die sets
Our range of standard die sets is designed to work with all the guiding elements from our MDL brand. This gives you access to a wide choice of guides such as steel, bronze, ball guides, and more. We can also mount elements from the MDL Blueline and MDL PB ranges on our standard die sets by adapting the bores as needed. Simply indicate the desired elements in your request.
Over 30 Years of Expertise
Since our first die set was produced in 1989, we have not stopped innovating and improving the quality of our sets. At AMDL, we are experts in the field, ensuring high dimension precision for the quality and reliability of your cuts. Our die sets are used and available worldwide, and we have the expertise and knowledge to offer the best solutions for any need or application.
AMDL, French manufacturer of die sets
All AMDL die sets are manufactured in France at our Issenheim factory. Whether it's our wide range of standard sets or the production of custom ones according to your plans, we have a substantial stock of steel plates (6000x2300 in all standard thicknesses) as well as plates of common dimensions, already cut, stabilized, and ground to be further tailored to your needs within short lead times.
Standard MDL in stock die sets
Our range of standard and rectangular die sets is available upon request in the catalogue. It includes die sets in the axis of symmetry, with rear, diagonal or four pillars, with or without intermediate plates, and ranging up to dimensions of 355x250 mm for standard sets and up to 710x630 mm for rectangular sets. For all our die sets, we offer guiding elements in steel or bronze. We also have our range of die sets equipped with ball guides.
The guiding elements are adjustable in three classes according to need. We keep pre-cut and annealed plates in stock to ensure short delivery times. When all elements are in stock, standard sets are shipped within 72 hours. To place an order, provide us with the reference of the desired set as well as that of the guiding elements.
Custom die sets
For your non-standard needs, we manufacture all your custom sets according to your drawings. With our machinery, we can perform all the necessary operations for the production of complex sets. The production process is as follows:
Our sales team receives your project along with your plans and specifications by email
Our technical team studies the feasibility, provides advice, and prepares the quote according to your needs
We send you the offer and remain available for any question s or changes to the project
Once the offer is approved, we create all machine programs internally to produce your parts
We then precisely machine your sets, paying attention to every detail
Your sets are packed on custom pallets and delivered to you
This proven process ensures compliance with deadlines and quality, as well as high customer satisfaction. In addition to this, we remain available to you throughout the project and post-project period.